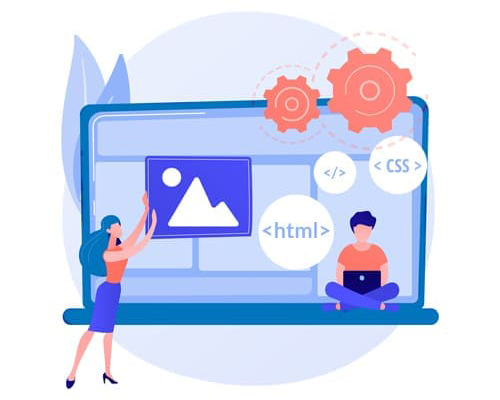 Web Designing Services
Here comes the best saying that "First Impression is the Best Impression" and it goes very well with Master Computech, Mumbai, one of the most eminent Web designing company in India. The website design services play a vital role in your business and the website development can make a well-built first impression for many of the visitors who access more of the internet. To obtain a positive outcome, your website should fruitfully put across a specific and clear-cut view of your Company to your customers. This aspect is from top to bottom based on the prettiness and easiness of accessing your website. Alternatively it should also communicate the essence of your brand. Web Designing is very renowned for its marvelous and wonderful features.
We are one of the prominent web design company in Mumbai, India which assists you to create most excellent and a long-lasting Impression through our Website Designing Services. It is not enough if you have a website that has first-class looks but does not have an easy accessibility, this is entirely a huge loss to the client.
Another important aspect is it should also be user-friendly to the customers. Master Computech and the Master team has the expertise to communicate your business' value with an aesthetically pleasing, custom-crafted web presence that is designed to adapt visitors into clients.
Optimized Web Design
Our team of brilliant Website Developers and Programmers work directly with the SEO Department to team up and build up custom and professional Websites that are compelling and search engine friendly.
User Experience
Starting from the initial stage of planning unto deployment, we build up an ideal user experience and innovative UI to deliver the best results. Our Master team of professional web developers works with you individually to be aware of the strategy, design and technology that is required for your business and make sure that your website is eye-catching, only one of its kind, user-friendly and search engine optimized and turn out to be an positive feature in your business.
Web Design Services Include
Static Website Design
Responsive Website Design
Flash Website Design
CMS Website